How do you handle so much?
I often get this question from friends and family. As I quickly smile and go through the same thought in my head. The response is always the same. First I think, often times out loud, "I feel like I could be doing so much more". Then the real answer comes out, "I read, a lot." Running your own company, starting a second international one,  in the heart of the city that never sleeps takes in short, perspective.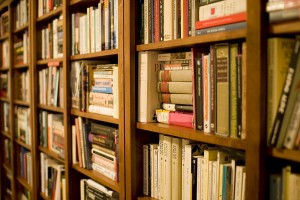 Once or twice a month I send out a brief email. The bulk of it contains books that I have read and recommend. Often times accompanying those books are an article or montage of thoughts that I pulled from those several books. Unorthodox or indirect connections I find between titles that are not generally related.
Some of the books I recommend are free. There are incredible online databases and libraries of public domain content that is completely free. Tremendous amounts of free books in the hundreds of thousands. This can be overwhelming and consuming to identify quality free books. I cover several of these databases in books you need to read. And include some of these in the monthly digests.
The books I read can be rare, out of print or easily accessible. I do my best to recommend books that affordable and accessible. This digest will be your own personal amazon reviewer that you can trust.
While all the books I read are not free I am on a constant lookout to find quality over quantity. The newsletter comes directly from me and my personal email. I am grateful for anyone that would like to open up a dialogue over email with me or on the site. More important do not hesitate to pose questions, disagree or play devil's advocate to anything I write. I am not perfect by any means and love to open myself and others u to p, you bet ya, perspective.